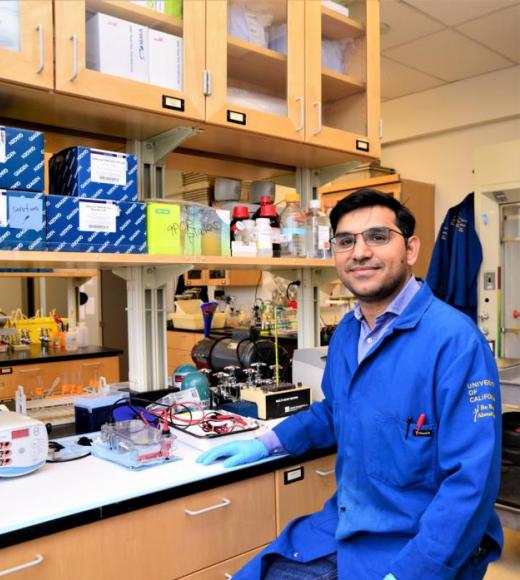 Position Title

Assistant Professor of Entomology and Nematology
Bio
Biography
MSc., Bahauddin Zakariya University, Multan, Pakistan.
PhD., University of Natural Resources and Life Sciences, Vienna, Austria.
Habilitation., University of Bonn, Germany
Brief overview:
Plant-parasitic nematodes are destructive pests causing losses of billions of dollars annually. Economic, health, and environmental considerations make natural host plant resistance a preferred strategy for nematode control, but there are limitations to this approach. In many cases, the resistance conferred by resistance genes is partial, and some of the nematodes are able to survive. Similarly, nematode resistance genes are often effective against only one or a few species, whereas plants are exposed to several pathogens in the field. Another concern is the emergence of pathotypes that can overcome resistance. In view of all these limitations, it is important to identify additional mechanisms and tools that can be used to develop novel and sustainable approaches to the management of nematodes.
Research in the Siddique lab focuses on basic as well as applied aspects of interaction between parasitic nematodes and their host plants. The long-term object of our research is not only to enhance our understanding of molecular aspects of plant–nematode interaction but also to use this knowledge to provide new resources for reducing the impact of nematodes on crop plants in California.
Current projects:
Cell surface signaling in nematode-plant interaction
Identification and functional characterization of nematode secretory proteins
Molecular diagnostic tools for plant-parasitic nematodes
Biocontrol of plant-parasitic nematodes
Teaching
I will be teaching General Plant Nematology (NEM100) in Spring 2020.
Tags